I have a love of photos and since I am not skilled enough (yet) to take quality keepsake photos so I am willing to pay for them!!! Two weeks ago now there was a local photographer that was having mini sessions. We went on a Saturday after going to the pumpkin patch and ended up being 30 minutes late and missing our time slot and eventually the light.
(One of the photos we got before losing the light)
She took what she could and was extremely understanding having us come back the next morning at 9 in the morning. So I went home washed the girls cloths again and we made the trek out to her house again the next morning. She was able to shoot for about 10 minutes before an unforcasted rain shower hit.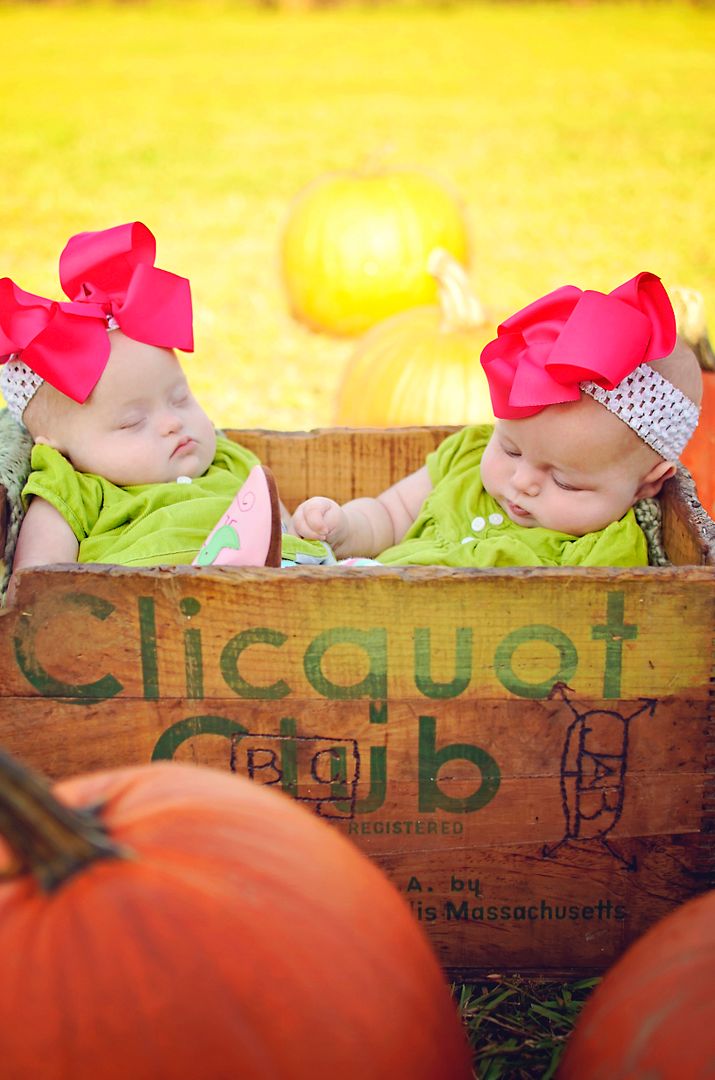 (Sarah Grace was more interested in sleeping then in taking photos)
We took shelter in her garage for, gosh a good thirty minutes. Just to find that afterwards all the beautiful light of the morning was gone. Replaced with HARSH, horrible, blinding, bright light. I was kinda desperate to have these photos done at this point but the light just wasn't working. I had the bright idea for Harmon and I to hold up a rug to create enough shade to take some photos.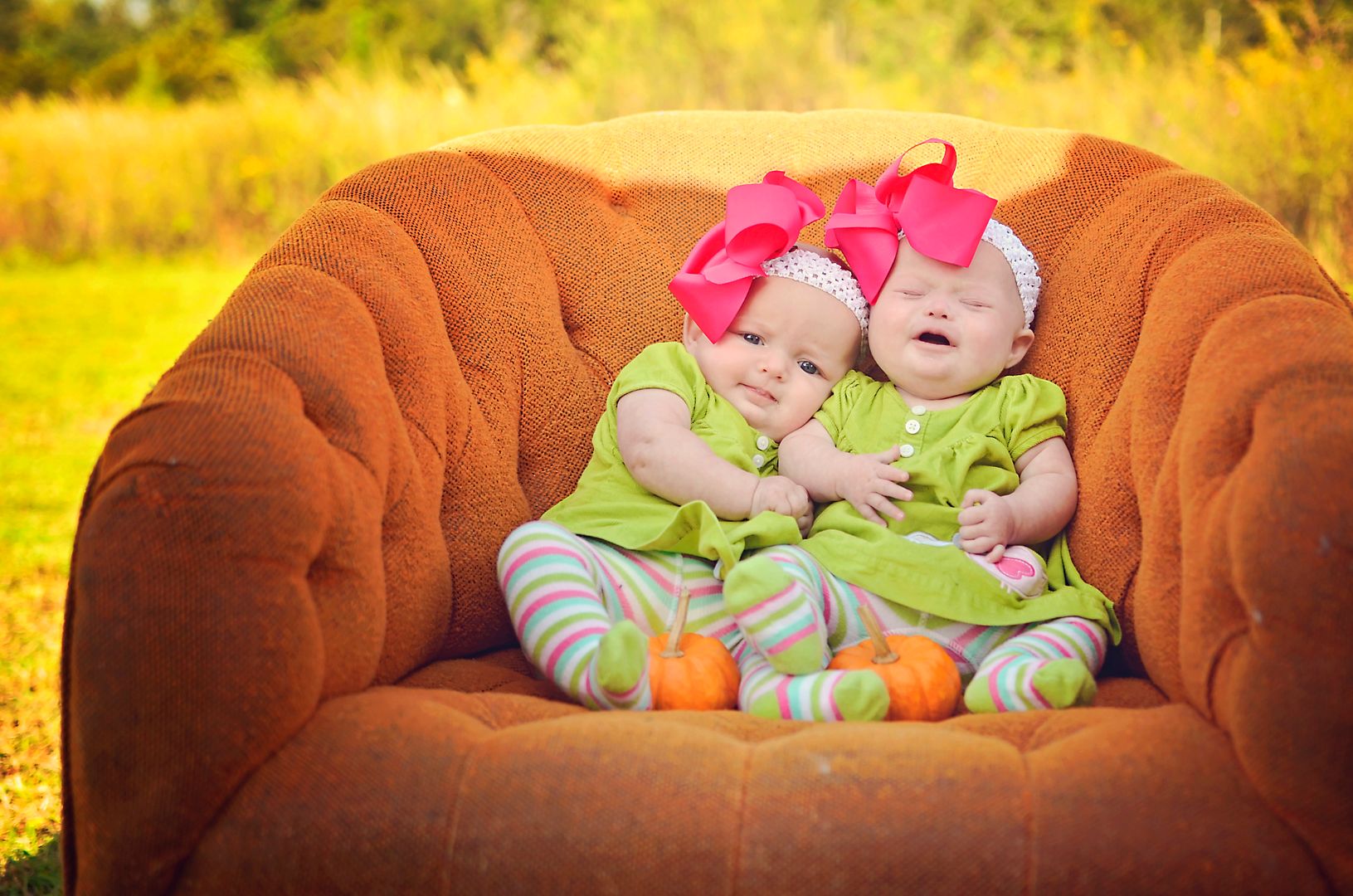 (Once Sarah Grace did wake up she was less then pleased to be taking photos!!!)
I know, it made it a million times harder to work with, but I am so impressed with how well she hid the horrible lighting. You can tell though on the photos where we were holding up the rug where there is a cut off in the light. Such as the picture above, there's a harsh line where the shadow we created stopped and the horrible lighting started. I wish that in some of the photos the girls were looking more at the camera but at that age it is hard to get them to focus. There is one of Sarah Grace that her huge blue eyes are just to die for. Next month we are taking full family photos with me, Harmon and the dogs- I am really looking forward to it, but also a little worried that many people and dogs are hard to handle!!!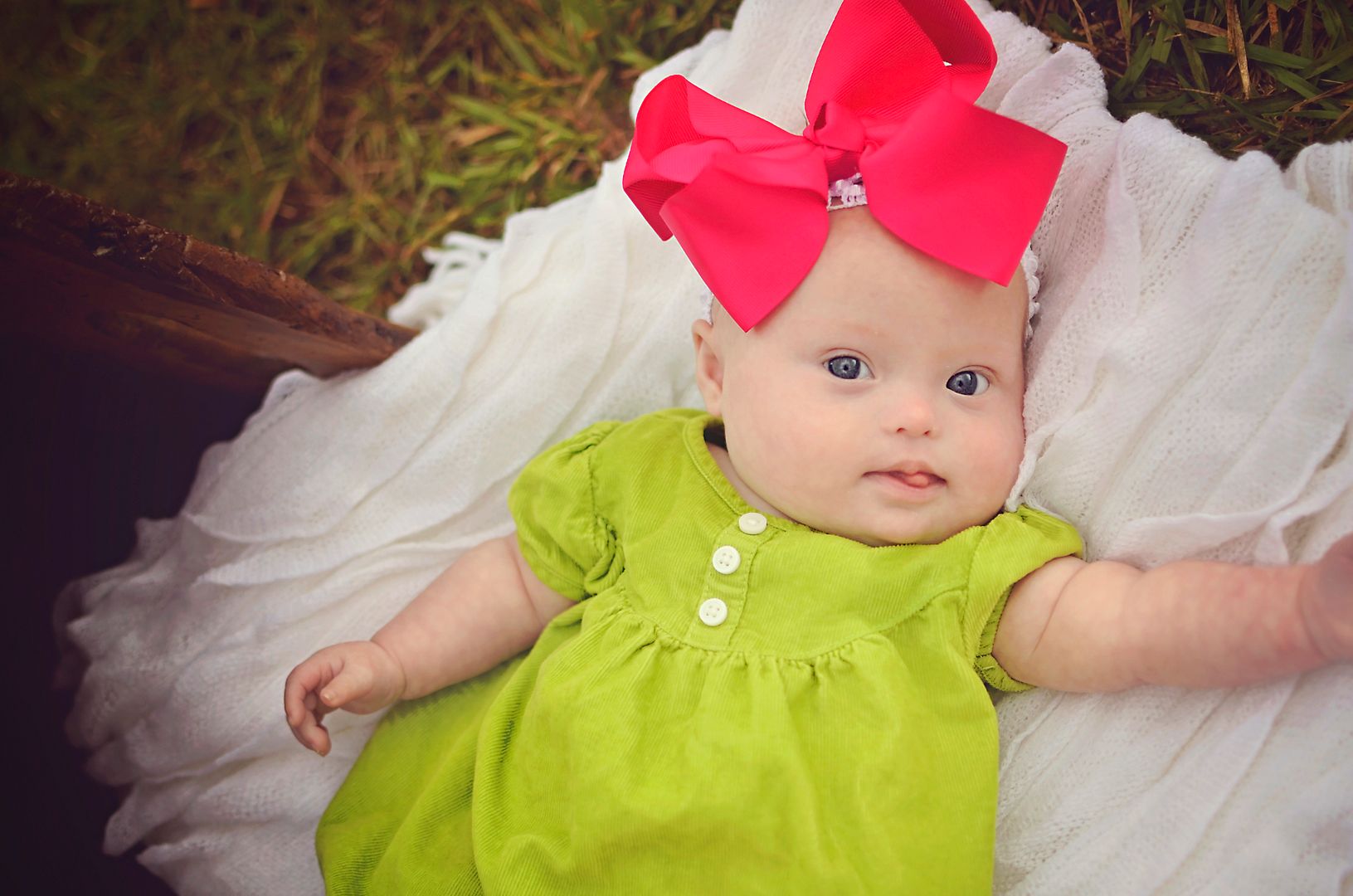 (This photo is THE photo of the session. There are less photos of Sarah Grace but this picture is by far the best photo of her to date. It is absolutely stunning and really captures her. LOVE)